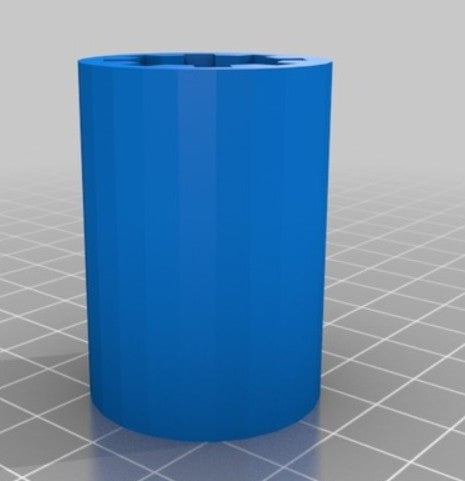 Viper a/c machine vacuum pump coupler - Upgrade from plastic coupler
Regular price $85.98 Sale
The plastic vacuum pump couplers on Viper A/C machines strip or split over time.
This coupler provides a long term repair for this problem by replacing the spline on the pump, the spline on the motor, and the coupler itself.
It is a three piece upgrade designed to replace couplers that are similar to the blue one in the photo.
The original Viper coupler is no longer made.  This item provides a huge upgrade.  
Please know that it is a special order item and allow 10-14 days for delivery.